Have you ever texted somebody a note and they got the wrong idea about what you meant?  I love texting, but it can be problematic if the conversations get too deep.  I also love shopping online.  It allows me to do so much that was not possible just a few years ago.  But in the entertainment business, or more precisely, the wedding/entertainment industry, there are some things that just should not be bought sight unseen.
By simply looking at a website, it is very difficult to understand all the intangible things that a quality DJ & Master of Ceremonies can bring to the table at a wedding.  Do I offer a wide range of services within the wedding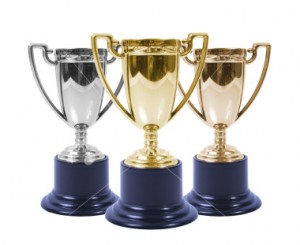 entertainment business?  – yes.  But what do you (as a bride or groom) think that means?  I am a mobile disc jockey by definition, but that puts me in the same catagory as anyone with a portable sound system and a loaded iPod.  Yes, I have LED lights, sound, video screens, lighted monogram GoBos, microphones, etc.  But how are you supposed to know what "package" to choose from without ever having planned a major event?  Do you want the Bronze, Silver or Gold package?  The Basic, Elite, or Deluxe package?  How can someone know what they need when they have never planned a wedding before?  To me, it seems like the wrong way to book business.  That is why I do not offer "packages".  Rather, I have a range of services that may suit your needs.  But we have to speak about it first for me to understand what you want – your vision.
Almost daily, I will receive an email asking if I am available for certain dates and how much will I charge (with no additional information; sometimes not even a phone number).  Without more to go on, I cannot give a proper and informed answer.  I know most DJ Companies have a "book-it-now" philosophy, but this short changes a lot of Brides & Grooms and sets false expectations.  The only way to know what a bride and groom want is to ask questions and make sure that they understand what each piece of the puzzle means.  Otherwise, an uniformed customer may have expectations that are far different than what is really being offered.  I even have seen DJ websites from "wedding factory" type companies that require the brides & grooms to come up with their own timeline and order of events!
So often, DJ services are based on the amount of time for a certain night.  A 4-hour package is $$ and a 5-hour package is $$$.  For me, that does not work either, since I will only be at your event that night whether your event is one hour or six hours.  Not to mention that many hours will go into planning everything in advance.  I would rather find out what a bride wants at her wedding and give it to her at a fair price than find out her budget and give her the bare minimum based on "what she can afford".  Big DJ companies can't do that since they mostly use sub-contracted labor.  That is why you never really know what you will get when you pick a package.
In my case, I must actually speak to my clients and usually will meet face-to-face to make sure we are a good fit.  I can offer options for things that do not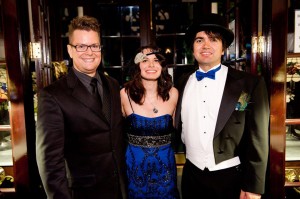 have to be decided right away since the wedding may be several months away.  This way everybody knows what I can do to help them get what they want on their special day – even if we do not know exactly what that is yet!
I am available to speak with brides and grooms at almost any time day or night by appointment, over the phone or in person.  Many of my clients work crazy hours or are full-time students and need someone who can guide them through the ins & outs of planning a wedding.  Some of my clients live in other states before  coming to DFW for their big day.  That is why I am here: because I love helping people figure out what they want and then help them get it… and all I have to do is ask!