Call or text me anytime!  214-499-5425 
You can also email me at: [email protected].
Let's talk about your special day…
Did you know that there is a big difference between a "party DJ" and a "wedding DJ"?  As your DJ & MC on your special day, it is my responsibility (and my honor) to make sure that you and your guests are taken care of.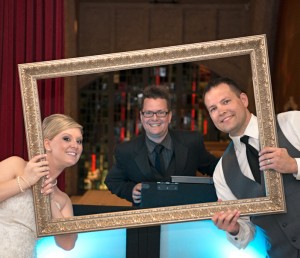 I do that by making sure that we plan your day in advance.
What do people remember about a wedding reception?  Rarely do people remember the food, the cakes, or even the venue, but they do remember if the announcements were made at the proper time, if the toasts could be heard, and if the music was just right.  Do you really want to risk your once-in-a-lifetime event to an inexperienced or inept DJ?

EXPERIENCED – PROFESSIONAL – FUN!  Simply put: I care about my brides and grooms.
As your wedding DJ & MC, I help you figure out all of the details to make your reception perfect.
See what other brides & grooms have to say about me: