Summertime in Dallas and Fort Worth is so fun!  Apartment complexes, hotels, community event centers, assisted living facilities, HOAs and more are all looking for fun things to do to make this the best summer yet.
The old stand-bys of backyard barbecues and pool parties are all-time favorites, so why not enhance a winning idea with professional entertainment that will make the event super-memorable?  Here are some ideas and what to expect: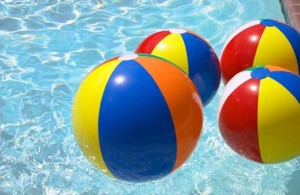 A DJ for your Pool Party – This is a great idea for parties large or small.  The right size sound system for your event from 20 – 200 people is easy for the right professional.  Combine that with a wireless microphone and your pool party can have hosted games, raffles, hula-hoop contests and more.  Get community businesses to donate prizes or sponsor food and drinks and the cost is minimal.  All you need is a dry (and shaded) area with a table and electricity nearby and you are good to go!
Book The Metroplexers party band – This band is made for community events or parties with 200+ guests.  Always a great mix of party music that is family-friendly, we also incorporate DJ music with endless variety.  Since we are a four-piece band, we can fit in small or large areas including a back yard.  Put us on a stage or on the sidewalk – either way your block party, car show, 5K fun run or other special event will be extra special!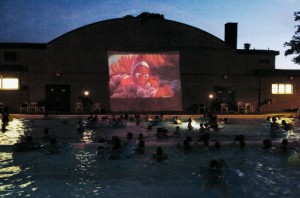 Host a Dive-In movie – When it gets dark outside and you are wrapping up an evening barbecue event, nothing is cooler than watching a movie while floating in a pool.  Full-sound and a projector with a giant screen make for a very memorable event.  Watching favorites like Finding Nemo or Jaws are a good fit for the watery environment.  Adequate space is needed for a big screen and no fees can be charged for admission due to copyright laws.  Check the weather too because moderate wind can turn a big movie screen into a big sail.
For Saturday events ending before 3:00pm or any other day or evening during the week, prices are very reasonable.  Combine any or all of these ideas with your local community and you will have one unforgettable summer event!