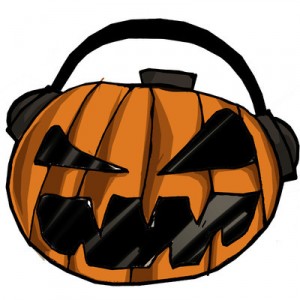 With Fall now here, I am always reminded of Halloween and the scary costumes that people now gravitate to.  But in the world of weddings, there are few things scarier to a bride than a loud-mouthed, cheesy DJ masquerading as a professional Master Of Ceremony.
I received a call recently that illustrated this fact very well.  It is easy for people to be able to see the work of a photographer or videographer.  Even to taste food or see pictures of a wonderful buffet spread is no problem.  So how can you tell if you are getting professional MC or just another frustrated performer with a sound system and a laptop loaded with music?  Here are some clues to look for before you even meet the DJ/MC in question:
1).  Does he advertise himself as a Master Of Ceremony or only as a "Wedding DJ"? In my opinion, the imagery has a lot to do with how people see themselves.  A true Master Of Ceremonies (sometimes known as an Emcee) knows that his value is being a conduit to focus your guests' attention to the needed destination – usually the Bride & Groom.  A true MC is NOT at your event to be the center of attention.
2).  Does he refer to himself by a "DJ Name"? I often have people ask me, "What is your DJ name?".  To which I reply, "Mike Mahnich or simply Mike".  Do you really want DJ Scratchy-scratch or DJ Trainwrecka to be the facilitator of your most special event?  This is a sign that you are hiring a night-club or party DJ and not a Master Of Ceremonies.
3).  Do their advertisements or website tell you how great all of their DJ equipment is? When someone is focusing their efforts to convince you to hire them based on their "state-of-the-art sound and lights", that is a clue that they are more interested in their DJ persona or prideful of their equipment than what they can bring to you as an MC.  Any professional should have good, name brand, professional equipment – that is a given.  But a true MC will focus on you even in their advertisements and during interviews and phone calls.
4).  Do they ask a lot of questions about your event and your vision? I am shocked at the DJs that I meet that do not have a written planning guide or force brides to go online and fill out event timelines for themselves.  They do this because it takes the pressure off of them if things do not go well and they also do not have to invest any additional time into the event beyond the actual play time on the day-of.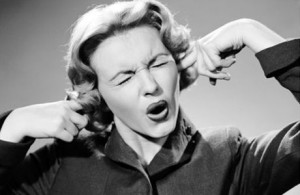 Professional wedding MCs should have the experience of a wedding coordinator and the skills of a DJ to combine into one package.  Although I am also a live musician, I understand that my role as a Master Of Ceremonies is completely different than that of someone onstage entertaining at a concert.  I am there to help you plan and execute your vision for your most special day as well as advise you of any pitfalls along the way.  Woe to the bride that hires a frustrated entertainer as her wedding DJ!
Remember to ask a lot of questions of your Master Of Ceremony/DJ and make sure that they are paying attention and taking notes.  Many decisions are made months in advance or can change over time.  If you are working with a "DJ Company", it may be difficult to actually speak in advance with the person who will be at your event.  This is why hiring a professional full-time DJ and Master Of Ceremony takes a lot of the pressure off the planning process and can assure you of having good results.