It is always great to start the year with recognition within my chosen profession.  So I am happy to be chosen among the top 5% of professionals in my field by a leading online wedding planning website (more on that in a future post).  But it is truly my greatest honor when Brides & Grooms from all over the country choose me as their wedding DJ & MC for their special day.
During the holiday season, many engagements happen – especially on New Year's Eve. That is why the holidays are often referred to as "engagement season". As a result, many wedding vendors book up to 60% of their year by the end of February.  In other words, the best dates go fast and it is critical to act quickly if you are planning a 2013 wedding.
Specifically, make sure that you book your venue and your entertainment as soon as possible.  Most venues can only host one or two events per day.  So you can imagine that with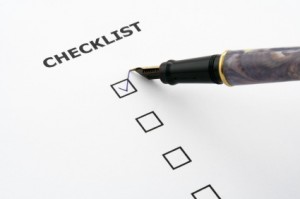 only 52 Saturdays in the year that dates go fast.  Entertainers (such as myself) are much the same in that I can work only one event on any given night.  Florists, bakeries, caterers and other services are different as they can often work several events at the same time.  So make sure you hire your professional help in the right order.
One other point of interest is that many popular wedding websites recommend the same wedding-planning timelines to all of their brides.  So if you are being told to book your event 6 months in advance, so are hundreds of others in your area.  Certainly do some homework on who you are hiring, but don't wait too long or you may find yourself researching vendors in the same categories over and over again.