Like so many other people, I always take this time of year to reflect on the past year and set goals for the coming year.  If you are visiting my site for the first time, I wish to thank you.  I also wish to express my gratitude to all of my past clients, repeat client, friends, and family who have supported and motivated me in my career as a professional entertainer.  I am happy to announce that I have be awarded the Couple's Choice Award (Formerly Bride's Choice) again this year.  It is always humbling to see the nice things people say about what I do.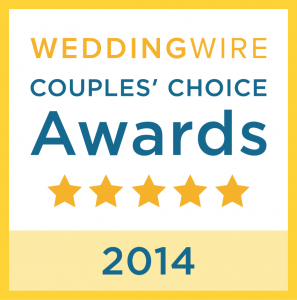 Even though most people associate my work with playing recorded music, I beleive that a key component for most of my clients is the peace of mind that I bring them when they are relying on me to perform at their event.  Whether it is making the proper announcements at the right time, providing a beautiful lighting scene for a wedding, or playing "just the right mix" of music for their guests.  It is me that they trust to make their event happen the way that they have visualized.
I truly love being a part of so many special events.  With all the emotionally-charged, excited and sometimes anxious people having so many once-in-a-lifetime moments, mine is a profession that you must love to stay on top.  This year will marking my 28th year as a professional entertainer (with an estimated 1,200 weddings and thousands of other events over the course of the years) and I can tell you with all my heart that it is the future that I am most excited about!
Thank you and God bless you in the New Year.
-Mike
P.S. Here's a little video just for fun!
New Year's Eve 2013 – 2014 from Mike Mahnich on Vimeo.