Non-stop Party Rock!  The Metroplexers are custom-made for weddings, corporate events, promotions and private parties.
Our formula is simple: Live Band + DJ = The Perfect Mix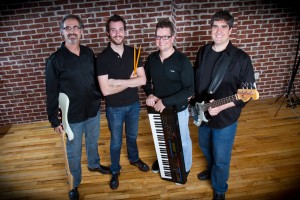 Rock & Rock, Pop, Disco, Retro, R & B, Country, Funk, Oldies, Dance music and more!  We play a mix of modern hits as well as a variety songs all the way back to the 1950s.
Our keyboard player, DJ & MC Mike Mahnich, can help you plan your party or reception and make sure that we have all your special announcements.
Since we are a four-piece band, we can fit into spaces that larger bands cannot.  But since we all play instruments and sing, we sound like bands that are twice our size!
Phone: Mike Mahnich at 214-499-5425  Band website: www.themetroplexers.com
Please watch our short video demo:
MPXR Demo 2013 from Mike Mahnich on Vimeo.